A Data Visualization Project presenting Richard's Wagner opera - 'The ring of the Nibelungen'.
The Ring of the Nibelung is a cycle of four German-language epic music by Richard Wagner.
In this project I analyzed the operas,  and presented them in two posters, a printed Vinyl package, and a website.
I wanted to create a unique perspective to the opera, using the old warm colors, yet to present it in a new way, so we can understand more about it's history, characters, and atmosphere.
Geneology
Poster visualizing the Genealogy of the Opera's characters, defining them by their kind (gods, nymphs, etc) and their connections (brothers/sisters, lovers, etc).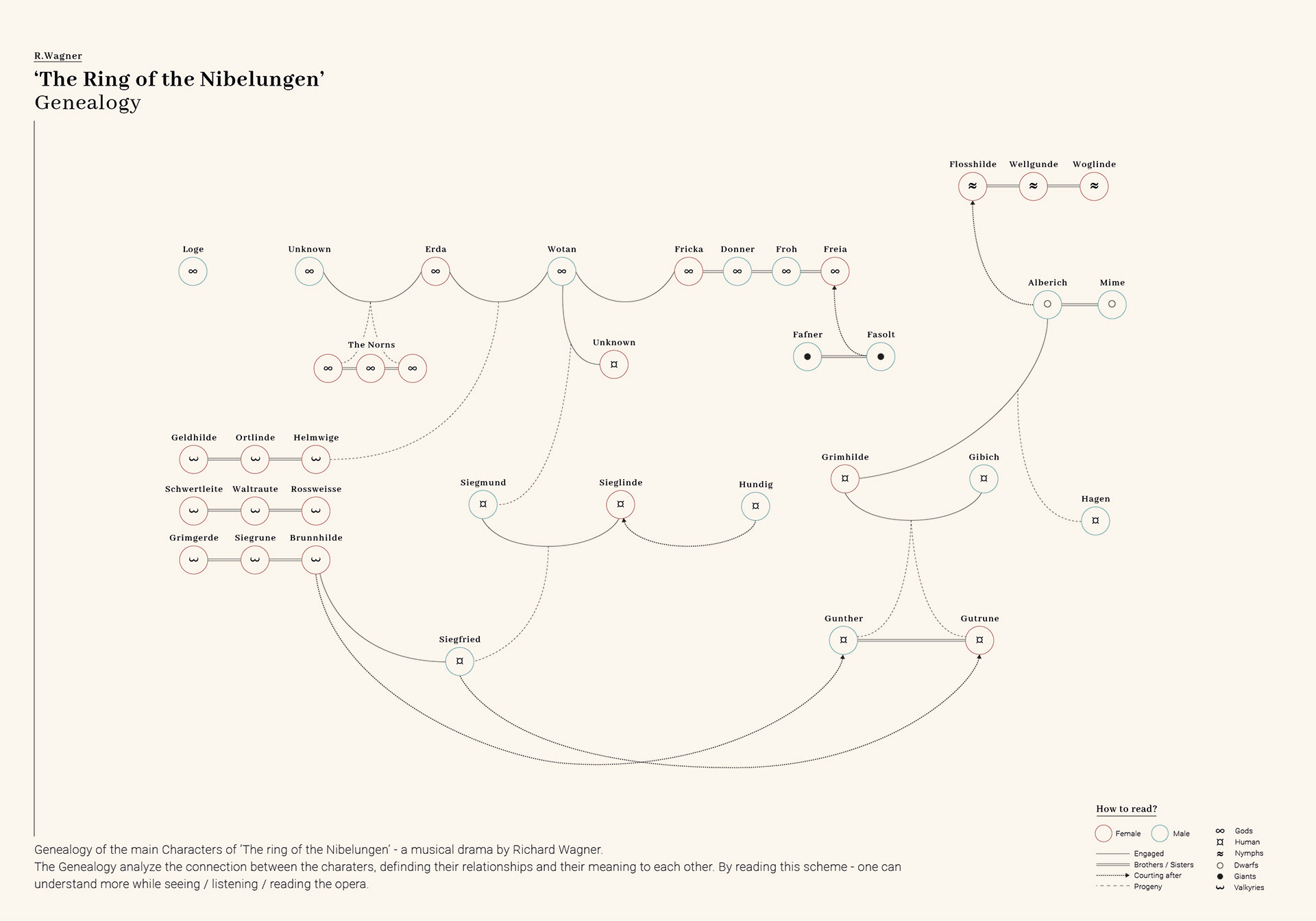 Played in Bayreuth Opera house
The Opera house opened for the first cycle of the ring. I decided to explore and see how many time the opera played, how many cycles, the directors of the opera during the years, and how many years they played. 
Also you can see the years the Opera was played at the Opera house and which years not, and when the House was close for the plays at all.
Vinyl
The cycle visualized on the vinyl package, defining all the four parts, and their acts in minutes.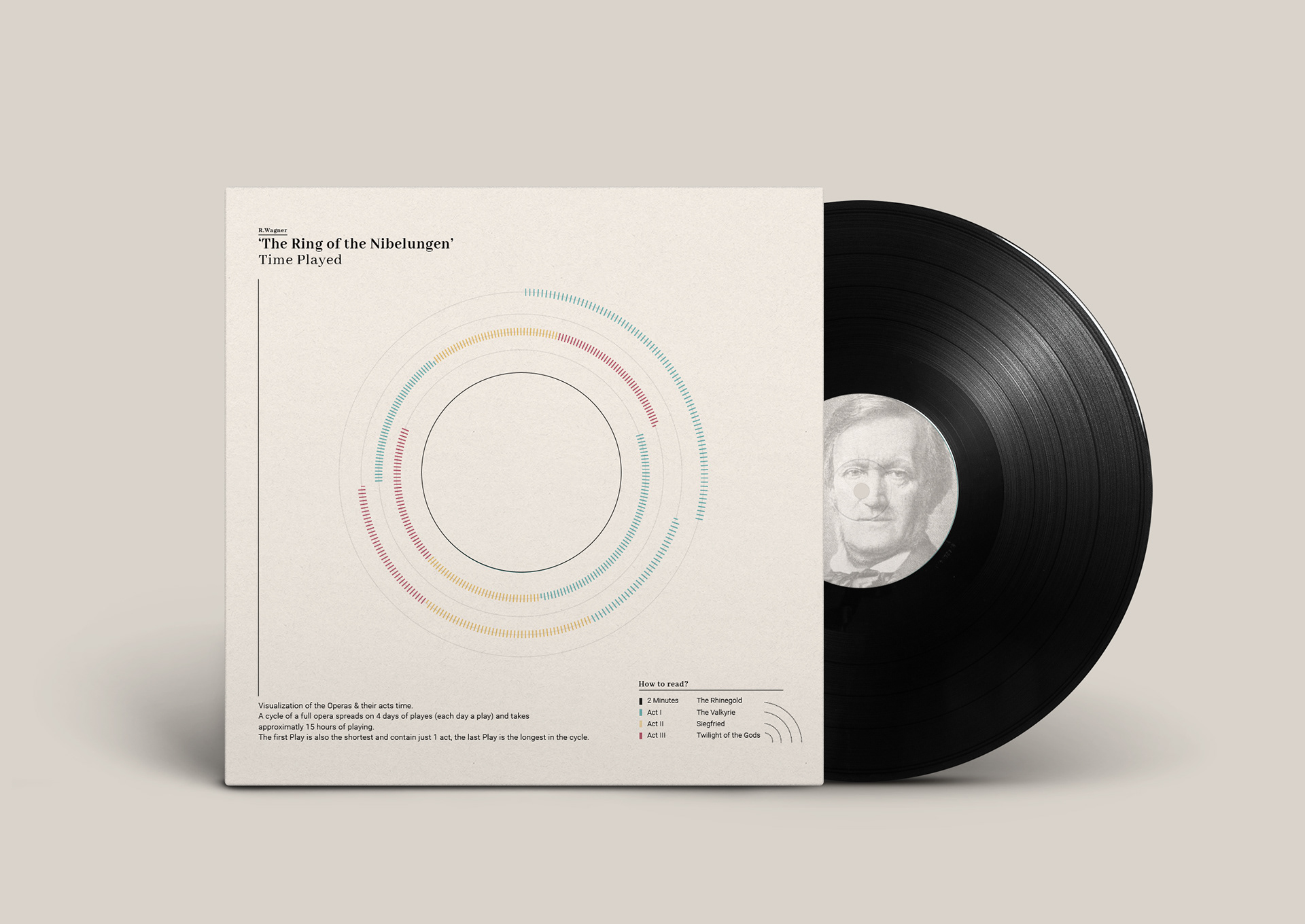 Website - By feeling
I analyzed the general feeling of the cycle's atmosphere between the characters, defining them with 3 different feeling - Positive, Neutral and Negative. After reading the Opera, I made a Circle so we can Understand if the Opera is some kind of Drama, Tragedy or a happy story. We can learn here that some part of the Opera seems very Negative while part of them Neutral and some Positive. But mostly we can see that the Opera is in negative atmosphere.